The cruel people didn't just use one arrow, they used two. Two arrows (steel arrows) were shot into a dog in China. For those of us who love animals, the picture of the poor creature is enough to bring tears to your eyes. The terrible image of this bloody dog was shared by the group Guardians of Chinese Animal Protection.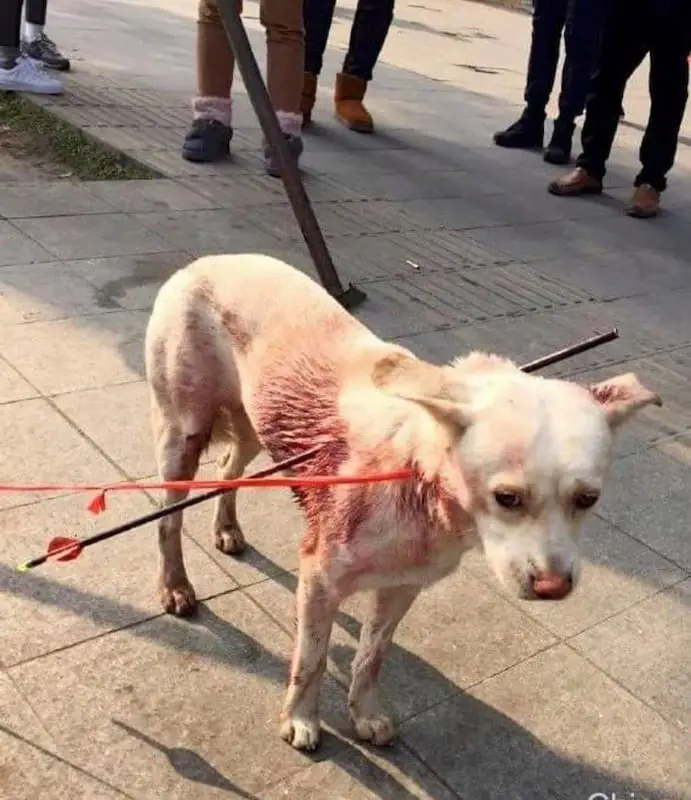 Not surprising the photo has sparked outrage around the globe. How this all happened is a little fuzzy. Some stories claim that the dog was a victim of the dog trade and a Chinese meat trade hunter shot the dog.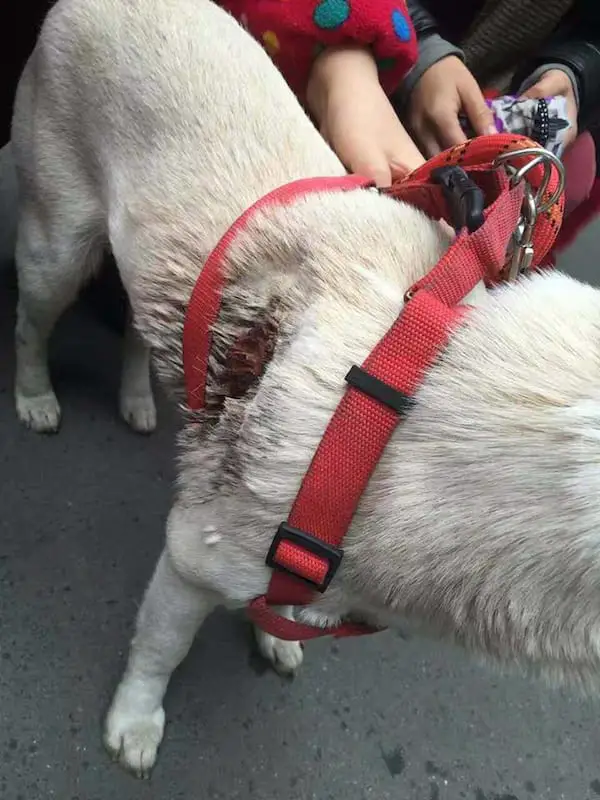 What we do know is that a man and dog lover named Qiao Wei saw the dog walking near Sichuan University in Chengdu, China. Wei managed to capture the dog (which wasn't easy) and get her to the Sichuan Qiming Animal Protection Center.